SolarDUNE is a multi IT business firm that has been in business since 1998, offering various IT services. SolarDUNE officially started offering web hosting services at the beginning of 2004 and owns multiple shared and reseller hosting divisions.

SolarDUNE was formed by Kirk Naylor , who holds the title of Chairman & CEO, as a company to provide linux web hosting services with an extremely high-performance network and high bandwidth allowance. Naylor wanted to offer high-performance hosting with a high bandwidth allowance without any added complexity or operating costs on the user side.
Within 20 months of starting operations, the company has successfully instituted its quality policy and also strives to maintain a high degree of excellence in the area of network connectivity.

The idea of going into the web hosting industry came to Kirk Naylor when he could not afford any more damaging downtime in his own business. Another factor that led him into the hosting industry was the lateness of responses to his inquiries, from the other hosting companies, which could take up to 2-3 business days.

HOME | DESIGN | HOSTING | TERMS | CONTACT | PRIVCY POLICY | SITE MAP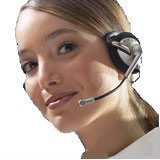 About SolarDUNE



} Company
} Uptime SLA
Why Choose SolarDUNE?



} Our Guarantees